The Musangu Foundation recognises two important UN international days this week,
21 Oct 2016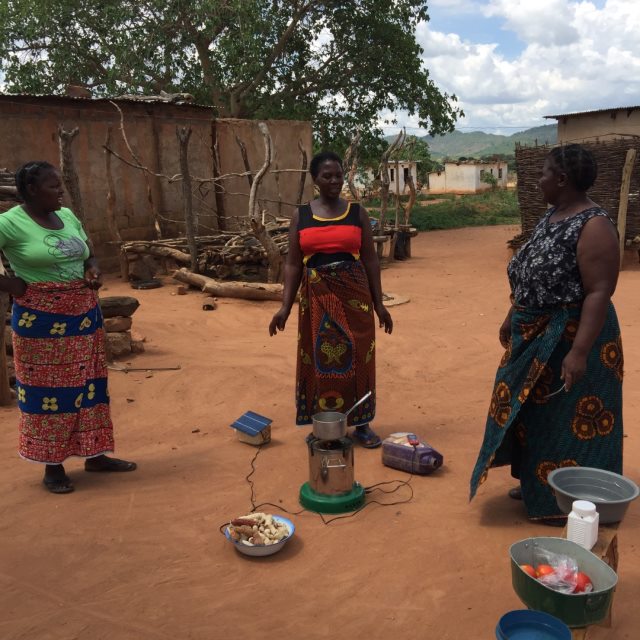 This week the UN has highlighted two of its international days, first on 15th October we celebrated the 8th International Day of Rural Women followed closely by the International Day for the Eradication of Poverty on 17th October.
Rural women, the majority of whom depend on natural resources and agriculture for their livelihoods, make up over a quarter of the total world population. In developing countries, rural women represent approximately 43% of the agricultural labour force, and produce, process and prepare much of the food available, thereby giving them primary responsibility for food security. This makes rural women enormously significant in the challenge of decreasing world hunger and poverty and critical in the success of achieving the new Sustainable Development Goals (SDG's) for 2030.
'The 2030 Agenda for Sustainable Development promises to leave no one behind. To deliver on that, we must help rural women to thrive, and to access the support and information they need, so that they can fulfill their potential without leaving their communities' Secretary – General Ban Ki-moo
Often the constraints and limitation of rural women help to compound the cycle of poverty, empowerment, education, guidance and support will not only increase Women's rights and potential but will add wealth and prosperity to their families and society as a whole.
The United Nation's SDG to 'end poverty in all its form everywhere' focuses not on one element of poverty but recognises that poverty is an accumulation of interrelated factors. Previously, poverty was seen as merely a lack of income of material items needed for well-being – such as food, housing, clothes, land and other assets. However, poverty goes far beyond these material goods, with restricted access to healthcare and education, denial and abuse of other fundamental human rights, humiliation and social exclusion- powerless to change their situation or have their voices heard.

The Musangu Foundation work with rural communities with an emphasis on livelihood creation to embed sustainability and longevity into innovative initiatives. Business principles and techniques are at the forefront of the foundations ethos, looking to create self-sustaining projects which will thrive well into the future. We currently have a number of projects in delivery from the implementation of new multi-fuel cook stoves, the introduction of rural community libraries to Conservation Farming training sessions and support.

To find out more about our projects and collaborative working opportunities please visit our website www.musangufoundation.org
Share Article